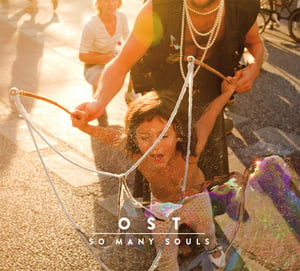 £

5.50 - On Sale
The first new studio album in two years released on the 16th October. This is your chance to pre-order the new album 'So Many Souls' which includes the singles 'We Are Machines' and 'Promises' which have been blowing away audiences so far this year.
Featuring 10 tracks showcasing OST brand of post-dance, this album is the collection of a years work, and the time spent on this shows. The songwriting and execution take OST to their most incisive. Explosive beats, phat drops and sing along choruses all show the refined direction and quality of OST's music.
Track list:
1) Promises
2) Wasteland
3) We Are Machines
4) So Many Souls
5) Sunsets and Silence
6) Across The Skyline
7) How Were We Supposed To Know
8) Always
9) Gods Electric Super Scene
10) Opportunities
It's been a long time coming but OST have stepped it up a gear on this album.